热门关键字:食品净化车间 医药洁净车间 低温车间 洁净室 无尘洁净室
Automotive parts decontamination project-CIE
Project Name:SAIY Auto Parts (Shanghai) Co. Project content:100,000 class purification project Industry Category:Auto parts purification project
Contact Us
Project Description
CIE Electronics GMP cleanroom Installation
Project Name:CIE Auto Parts (Shanghai) Co.
Project content:100,000 class purification project
Industry Category:Auto parts purification project
■CIE Electronics Introduction
CIE Automotive is one of the largest manufacturers of automotive parts in Spain, with 92 plants around the world. The total investment is 14.2 million US dollars and the main business is: production of metal stamping parts, injection parts, tube forming parts, automotive safety parts, chassis brake system parts, molds, sales of our own products and consulting services.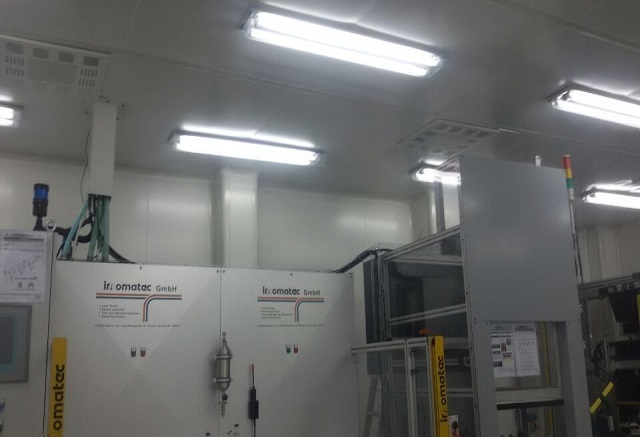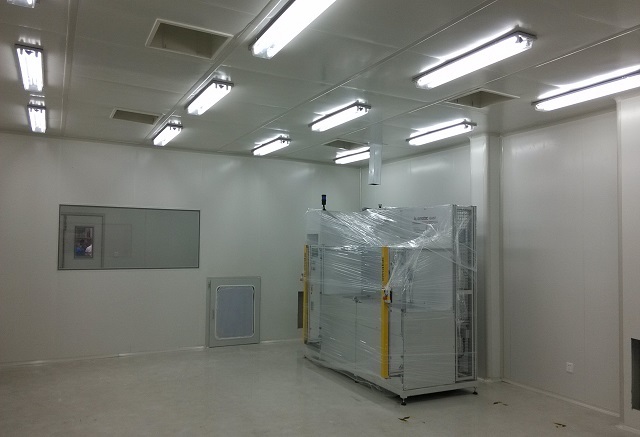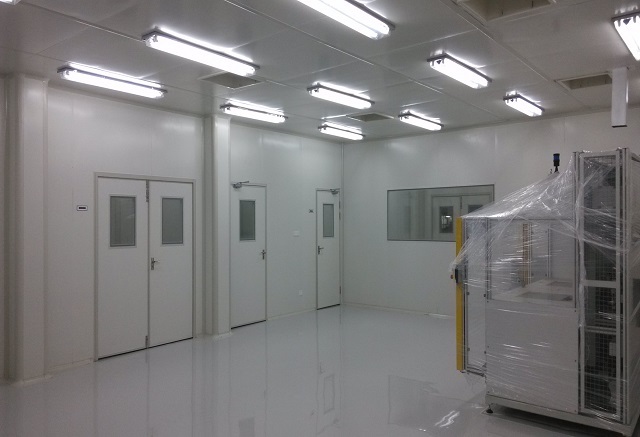 ■ Cleanroom clean room project completion acceptance of the commissioning of the preparatory work before
1, the clean room purification project commissioning organization preparation:
The commissioning team headed by the construction unit (owner) with the participation of design unit, construction unit and supervision unit personnel is established. The commissioning team leads the overall work of commissioning, the commissioning team coordinates the relationship between all parties, and the commissioning team provides various soft and hard conditions for the commissioning work.
2、Commissioning outline of clean room purification project preparation
Under the leadership and organization of the commissioning team, the commissioning outline is prepared. Commissioning outline is the guiding document of commissioning work. The content of the commissioning outline includes: organizational division of labor, material mobilization; commissioning project, commissioning method, commissioning instrument; commissioning procedure, commissioning progress, commissioning plan arrangement, etc. The preparation of the commissioning outline makes the commissioning personnel clear in mind, unified in understanding, consistent in pace and neat in action, so that the commissioning work is carried out smoothly.
3、The clean room construction site quality of the clean room will be inspected.
Under the leadership organization of the commissioning team, relevant leaders and technical personnel of construction unit, design unit, construction unit and supervision unit participated in the construction site and construction quality for a comprehensive meeting inspection. From the refrigeration station, heat exchange station, boiler room, substation and distribution station, air conditioning machine room to the cooling, heating, power supply system, air conditioning purification system and automatic control system. From the construction quality of equipment (freezers, boilers, pumps, cooling towers, air conditioners, etc.), fittings (valves, air outlets, mufflers, etc.), pipes and pipelines to insulation, equipment foundations, pipe supports and hangers, etc. will be fully inspected. To see whether the construction according to the map, check and design drawings do not match the place, to find the construction quality of unqualified items and check the reasons. And the construction, processing, installation and other quality issues one by one to fill out " defect schedule ", put forward rectification advice, the deadline (before the official commissioning) rectification completed.
4、Clean room purification project of the air conditioning equipment, air conditioning system cleaning:
① It is very necessary to carry out a comprehensive and thorough cleaning of the clean room before commissioning. The ground, wall, ceiling, doors and windows of the clean room should be carefully, comprehensively and thoroughly cleaned (it is better to ask professional cleaning company); the air conditioning equipment, air conditioning ducts (air supply duct, air return duct, new air duct), air conditioning accessories (cleaners, valves, air outlets, etc.) should be checked, leak detection and wipe test. Until the clean requirements are met.
②Install coarse and medium-effect filters for the first air blowing. On the basis of thorough cleaning, install the coarse and middle-effect filters in the air conditioner. Air-blowing of the whole purified air conditioning system, air-blowing time is 24~36 hours, so that the whole system can be initially purified.
③Installation of high efficiency filter. High efficiency filter can be installed after the system is air blown. Before the installation of high efficiency filter, it is required to leak detection one by one, and plugging for those who have leaks. Leak detection is carried out on the temporary leak detection table, and the dust source uses atmospheric dust. The high efficiency filters that are qualified can only be installed, and after installation, the installation seal of the high efficiency filters will be tested for leaks again (using dust particle counter scanning) to achieve qualified installation.
④High efficiency filter installation leak detection after passing the second air blowing on the purified air conditioning system. The air blowing time is 24 hours, and then the commissioning procedure can be carried out.
5, clean room purification project test instruments, meters, tools for the preparation
① The instrumentation used in the commissioning should be debugged and calibrated before the commissioning (over the use of time also need to be re-calibrated). The instruments used include instruments for measuring air speed, air volume, temperature, relative humidity, differential pressure, noise, vibration, rpm, time, atmospheric pressure and cleanliness, etc.
② debugging equipment and tools used in the preparation. Such as: electrician's tools, plumber's tools, metalworker's tools, pliers' tools and ladders for climbing up and down. And ask the construction unit to cooperate with electricians, plumbers, metalworkers and pliers.
③ Preparation of drawings and record forms used for commissioning and testing work.
---
Choose us Five advantages
Focus on food and drug, electronic industry clean room one-stop solution 18years since the establishment of a professional safety management system
18 years industry experience
1、18 years industry experience
◆ 18 years of precipitation
◆ 200 successful cases
◆ Repeat customers and word-of-mouth customers account for a high percentage
◆ Increasing number of well-known corporate clients
---
Construction Level 2 Qualified Enterprise
2、Construction Level 2 Qualified Enterprise
◆ Decoration Level 2 Qualification, Mechanical and Electrical Level 3 Qualification, General Contractor of Construction Level 3 Qualification
◆ Have a safety production license
◆ Self-built professional safety management system
◆ Zero major safety accidents since 18 years
---
3、60 technicians of all kinds
60 technicians of all kinds
◆ We can design and build high level GMP workshop class A and class 1 clean room
◆ Tailor-made design solutions
◆ Project design are strictly implement GB50073-2013\GB 50473-2008\GB50457- 2008 and other national standard clean specification and the United States federal 209E standard
---
Third party acceptance test verification
4、Third party acceptance test verification
◆ Self-provided full set of testing instruments, first self-test after third-party testing
◆ The project construction strictly implements national GMP, US FDA and EU Euro GMP and other domestic international standards.
---
Customer Focused
5、Customer Focused
◆ Complete standardized process to ensure the construction period and quality
◆ One year after the warranty period, take the initiative to visit 2 times and 1 time at home
◆ We are convinced that our work is only valuable if the users are satisfied.