热门关键字:食品净化车间 医药洁净车间 低温车间 洁净室 无尘洁净室
Solid preparation purification project - Chinese and western pharmaceutical
Project Name:Shanghai Midwest Pharmaceutical Co. Industry Category:Chinese and Western pharmaceutical and solid preparation Project content:Class 100,000 GMP cleanroom
Contact Us
Project Description
Nakanishi PharmaceuticalGMP cleanroomInstallation
Project Name:Shanghai Midwest Pharmaceutical Co.
Industry Category:Chinese and Western pharmaceutical and solid preparation
Project content:Class 100,000 GMP cleanroom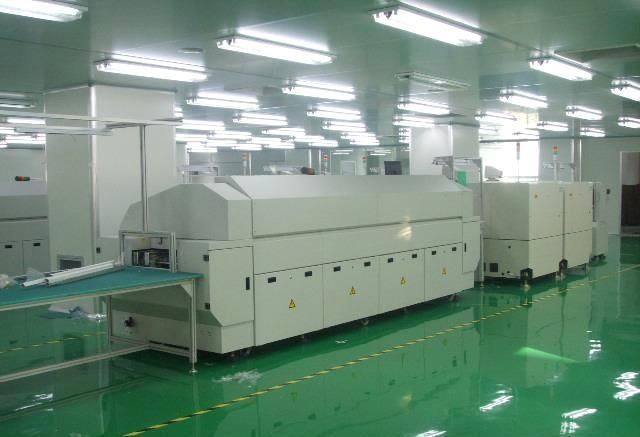 ■Introduction of Nakanishi Pharmaceutical
  The company was restructured from Shanghai Midwest Pharmaceutical Company to a joint-stock company in September 1993. It is a domestic company that has developed and put into production pyrethroid pesticides, and is now ISO9002 certified. It is mainly engaged in pharmaceuticals, pesticides and household hygiene drugs, and has operating companies and offices outside China. The company has gradually developed from an enterprise mainly producing and exporting anti-malaria drugs, and has accumulated sand into a tower, forming a multi-disciplinary and multi-species comprehensive enterprise group integrating scientific research, production and operation, such as production and sales of pharmaceutical raw materials, production and sales of pharmaceuticals and production and sales of pharmaceutical machinery. The company in the spirit of " quality for survival, quantity for development; the pursuit of excellence, service to society " business philosophy, under the leadership of the new leadership team, in the spirit of professional focus, intentional development; concentrated concentration, pragmatic do industry principle, focus on the anti-rheumatic and central nervous products field. Today, it has taken shape and formed a leading product with Chinese and Western characteristics, which is popular in the market.
  Industry Category:Chinese and Western pharmaceuticals, solid preparations, clean class 100,000, temperature and humidity: 18-26, humidity 55±10; purification area of 1600 square meters, water system + steam heating, energy saving .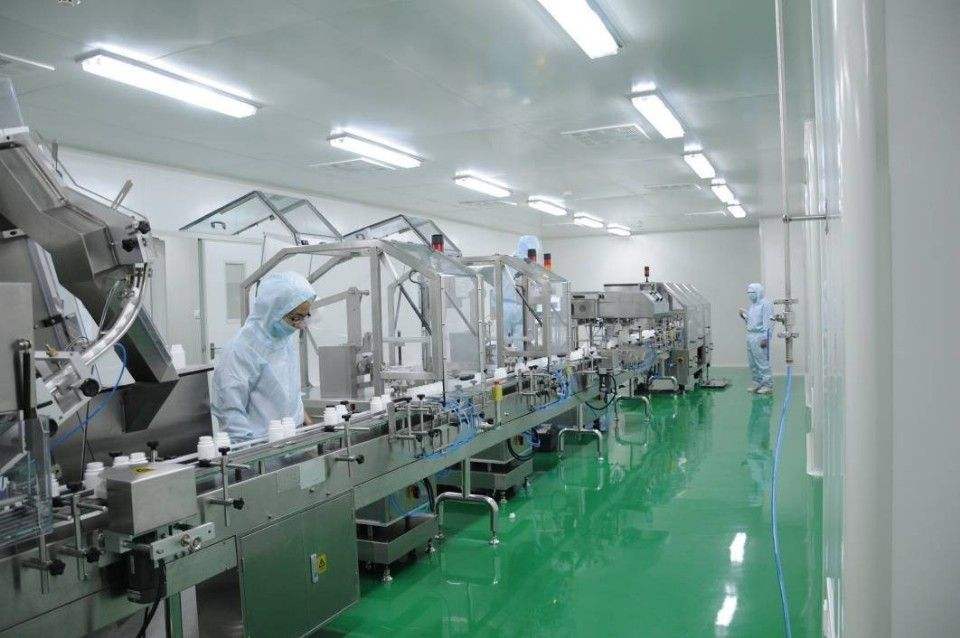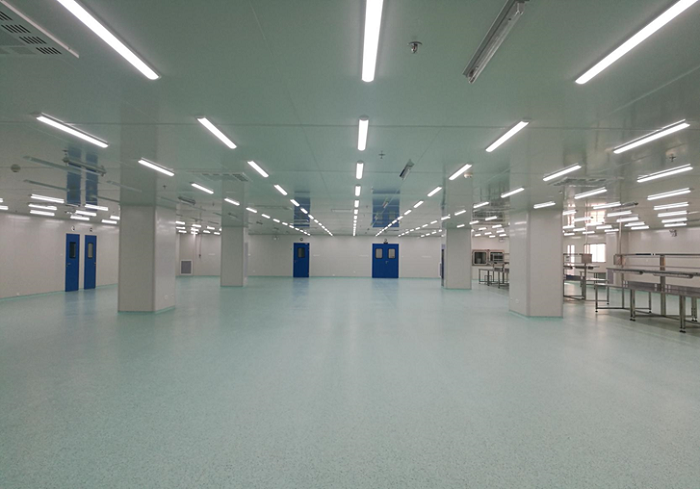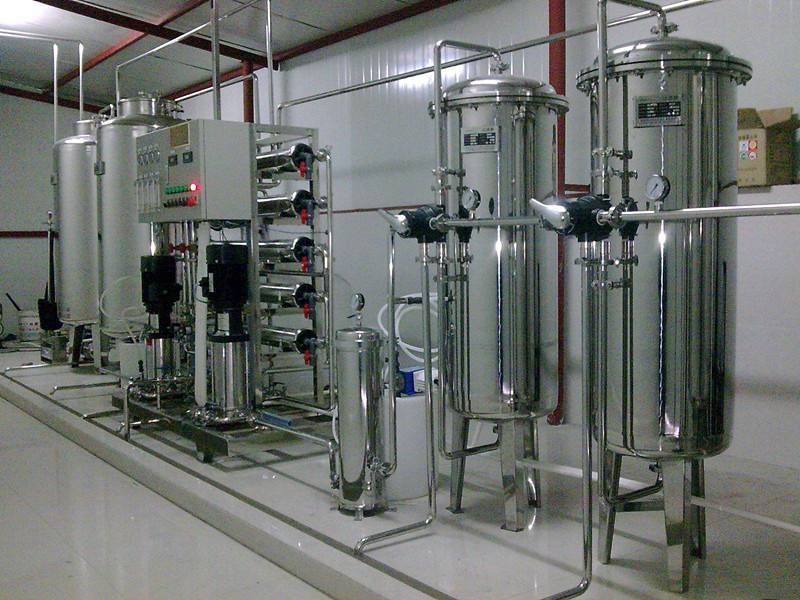 ■ Design basis
  Quality Management Standards for Pharmaceutical Manufacturing (2010 Revision)
  Drug production quality management standard (revised in 2010) (Ministry of Health Order No. 79) Appendix I
  ■ Key Notes:
  1、Personnel purification
  1-1, personnel purification: Biomedical clean room (area) of personnel purification procedures should be arranged according to the following chart
  1-2, the entrance of the pharmaceutical clean area should be set up airlock room; airlock room access door should be set up interlock device.
  1-3, air cleanliness level of the same sterile clean room and non-sterile clean its personnel purification with room should be set up separately.
  2、Material purification
  2-1, pharmaceutical clean room of raw and auxiliary materials, packaging materials entrance and exit, should be set up with material purification room.
  2-2、In addition to meeting the above requirements, the raw and auxiliary materials and packages entering the aseptic clean room should also be set up at the entrance and exit of the material sterilization room and sterilization facilities.
  2-3, material cleaning room or sterilization room and pharmaceutical clean room, should be set up between the airlock room or transfer cabinet.
  2-4, 100,000 level and above area work clothes should be washed, dried and overall in the clean room, and sterilized when necessary as required.
  3、Pharmaceutical clean room air cleanliness level
  Pharmaceutical clean room (area) air cleanliness level:
Air Cleanliness
Grade

Maximum allowable number of suspended particles (pcs/㎥)

Maximum allowable number of microorganisms

≥0.5um

≥5um

Planktonic bacteria (cfu/ ㎥)

Settling bacteria (cfu/dish)

100

3500

0

5

1

10000

350000

2000

100

3

100000

3500000

20000

500

10

300000

10500000

60000

—

15
---
Choose us Five advantages
Focus on food and drug, electronic industry clean room one-stop solution 18years since the establishment of a professional safety management system
18 years industry experience
1、18 years industry experience
◆ 18 years of precipitation
◆ 200 successful cases
◆ Repeat customers and word-of-mouth customers account for a high percentage
◆ Increasing number of well-known corporate clients
---
Construction Level 2 Qualified Enterprise
2、Construction Level 2 Qualified Enterprise
◆ Decoration Level 2 Qualification, Mechanical and Electrical Level 3 Qualification, General Contractor of Construction Level 3 Qualification
◆ Have a safety production license
◆ Self-built professional safety management system
◆ Zero major safety accidents since 18 years
---
3、60 technicians of all kinds
60 technicians of all kinds
◆ We can design and build high level GMP workshop class A and class 1 clean room
◆ Tailor-made design solutions
◆ Project design are strictly implement GB50073-2013\GB 50473-2008\GB50457- 2008 and other national standard clean specification and the United States federal 209E standard
---
Third party acceptance test verification
4、Third party acceptance test verification
◆ Self-provided full set of testing instruments, first self-test after third-party testing
◆ The project construction strictly implements national GMP, US FDA and EU Euro GMP and other domestic international standards.
---
Customer Focused
5、Customer Focused
◆ Complete standardized process to ensure the construction period and quality
◆ One year after the warranty period, take the initiative to visit 2 times and 1 time at home
◆ We are convinced that our work is only valuable if the users are satisfied.